My friend Jane Lindsey has been taking woodworking classes for a several years. This year she made a small round Shaker table out of cherry for her kitchen. Jane asked if I would be interested in painting on her table. Jane has a Australian shepherd named Jasper so of course he had to be on it, plus sheep for him to herd. Jane rides horses, so I included two. There is a farmhouse, a garden - Jane loves to garden! - and finally, some goats joined the scene. Jane gave me the table, lightly oiled. After I painted the table, she took it home and finished it with several coats of polyurethane to protect the surface.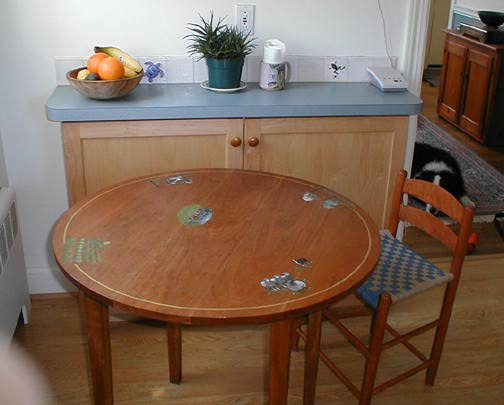 Here is picture of the table in Jane's kitchen. The table is designed with four pictures near the table legs. Space was left between the little scenes so the table could be set without covering the pictures. A narrow gold band runs around the table an inch away from the edge. Below are close-ups of the five paintings: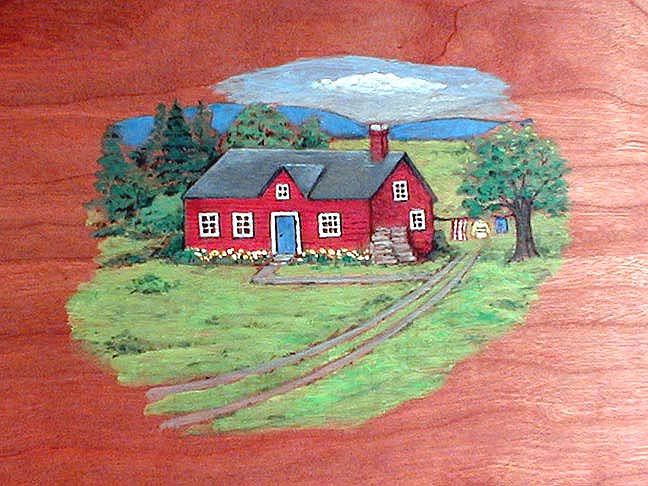 The house is slightly off the center of the table.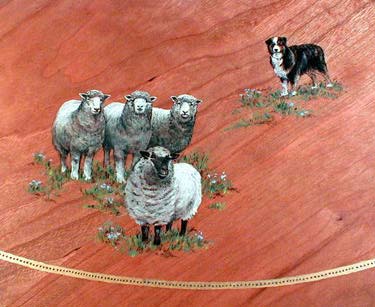 The diameter of the table is 36". I think these pictures are a little smaller than they are on the table.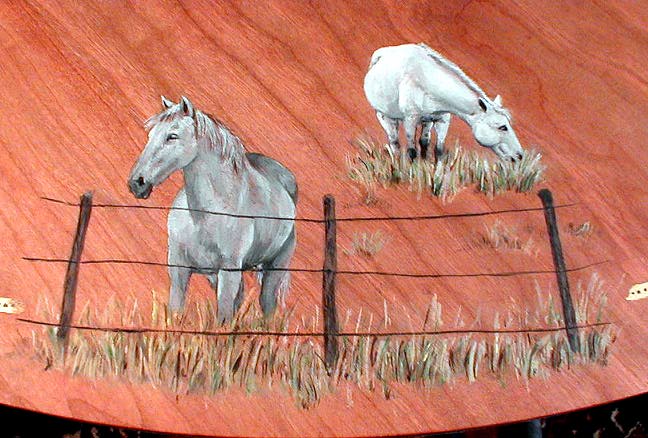 The horses are positioned right at the edge of the table. Some of the other animals are a little farther back from the edge.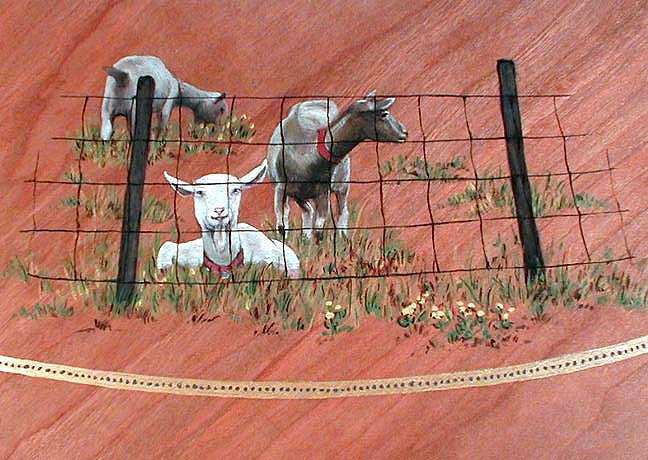 The polyurethane is semi-gloss and you can't see it on the table. The surface looks like oiled wood.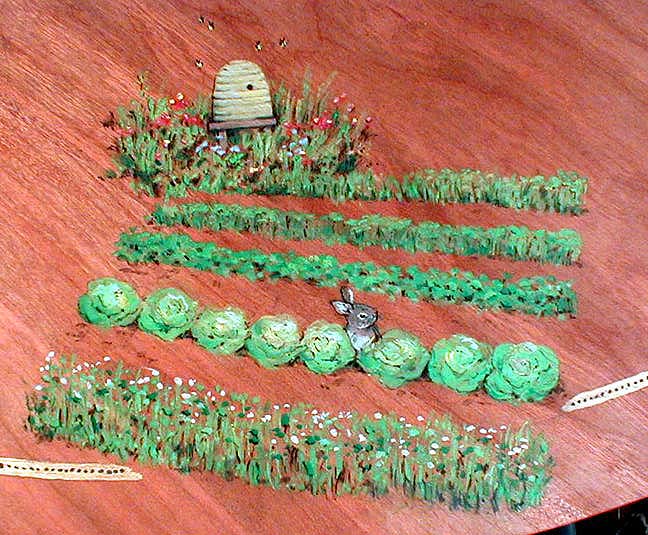 The spaces between the paintings are a little small for regular place mats so we will make ones that just fit. Jane says she is planning to eat at a different place on the table every night!