Mudville
A Pottery Workshop since 1974


Mudville began in a large room behind a comedy club in Inman Square in Cambridge. Before we arrived, the room was a pool hall. In the first few years, we were occasionally visited by sailors on shore leave looking for a good time in their old pool hall! In 1977, we moved to a storefront on Cambridge Street and finally in 1984, to our own building McGrath Highway in Somerville.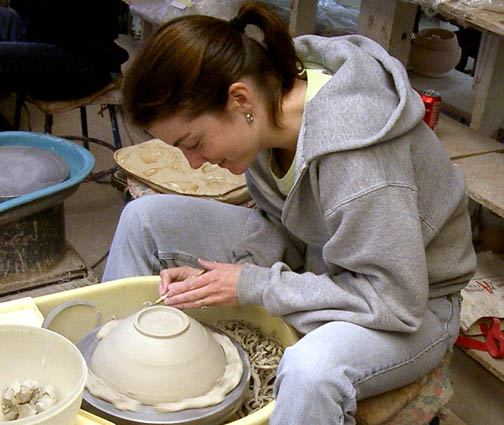 From the beginning, Mudville has been focused on students. We offer a low-key environment for people to learn the skill of pottery making, a skill that's been practiced since the beginning of time. In this fast-paced world, our aim is teach people all about clay in a relaxed atmosphere. The challenge of working in clay and the reward of using a pot you've created are our reason for being.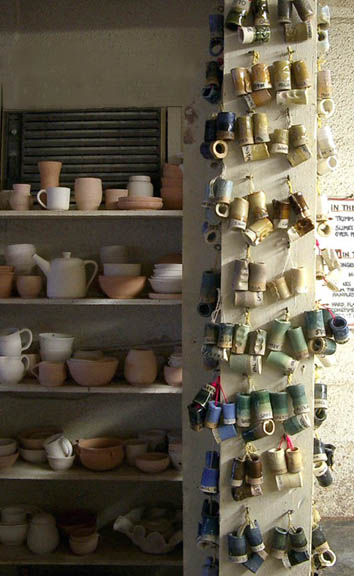 Mudville has two resident potters, Nan Hamilton, who founded the studio, and Ray Duvall, who has been at Mudville since 1995. Both Nan and Ray teach the classes as well as sell their work. The studio has five cone 6 stoneware clays (from almost white to a deep red-brown) as well as a large palette of colorful glazes. There are 14 wheels and three electric kilns. Much of the pottery done in Mudville is functional work done on a potter's wheel. Glaze decoration is another a primary interest. Mudville has studio shows, held every other year, featuring work of both teachers and students.
Mudville is a non-profit, 501(C)3 pottery school open to students of any race, color, religion, sexual orientation, and national or ethnic origin. We are devoted to the development of the individual in the responsive medium of clay.
Text and Photos Copyright © 2018 Nan Hamilton