Pups and Pigs Bowl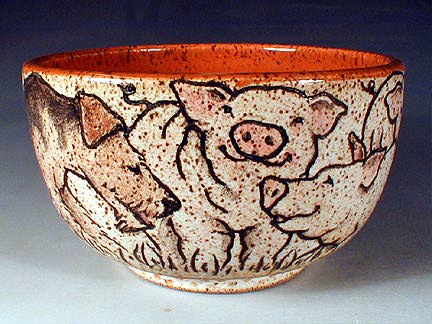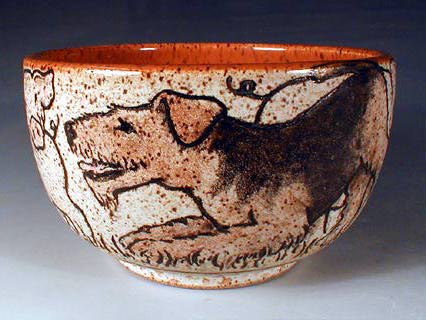 It's two Airedales on the farm, surrounded by an interested gang of young pigs. Made of a very speckled stoneware, the design features a matte outline of the animals. The interior is a shiny glaze that looks like a ripe peach. This small bowl is 4 3/4" wide and 2 3/4" high. This pot was sold in June for $164.11.
Airedales Open Bitches Bowl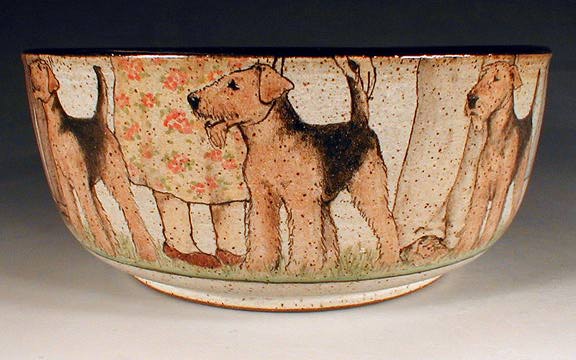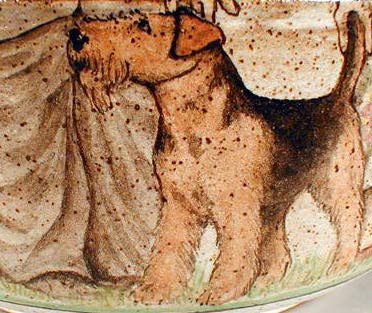 Eight Airedale bitches line up for your inspection, doing their best to win your heart and the judge's approval. This bowl is a salute dog shows. Looking like an antique, this parchment toned bowl is made of speckled stoneware. The interior is a dark shiny brown with golden tones in a ring near the center. The bowl is 7 1/2" wide and 3" high and holds 1 1/2 quarts. This pot was sold in May for $510.00.
Airedales and Lilies Vase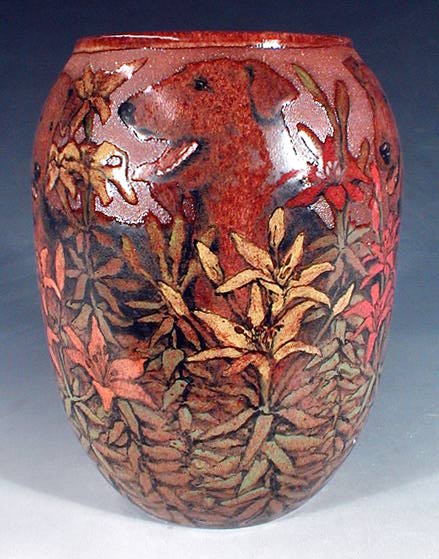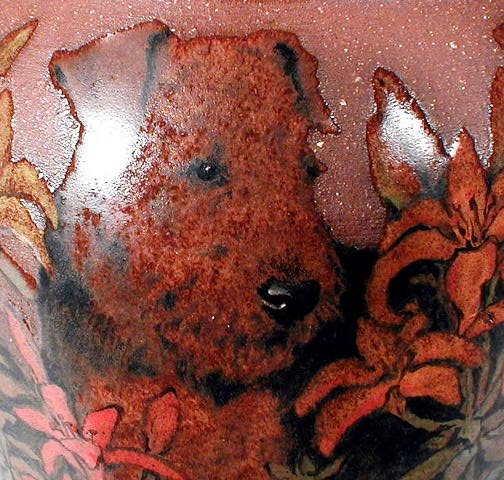 This is a vase for someone who appreciates subtlety. On this unusual pot, the Airedales are almost the same color as the clay. When the pot is in a bright light, they stand out ready to play. In a dark corner you have to look hard to see the dogs. On a dark red clay with a rust colored glaze, this pot is detailed with underglaze paints. This vase is 5 1/2" wide and 7" high. This pot was sold in April for $610.00.
Frankie and Hazel Container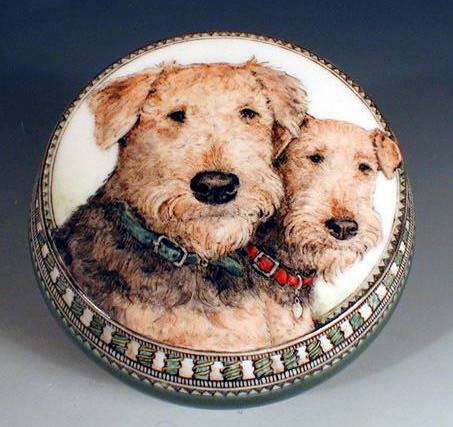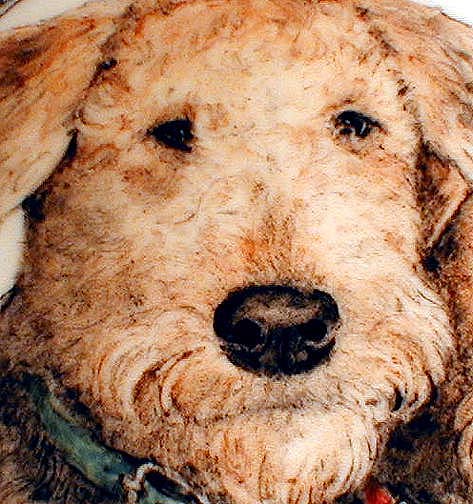 Looking like partners in crime, young Frankie and Hazel wait to see if their latest misdemeanor has been discovered. These two sisters have grown older now. They each live with a youngster carrying on the tradition of creative puppy behavior. This porcelain container is 4 3/4" wide and 3" high. This pot was sold in March for $227.50.
Airedales in Winter Mug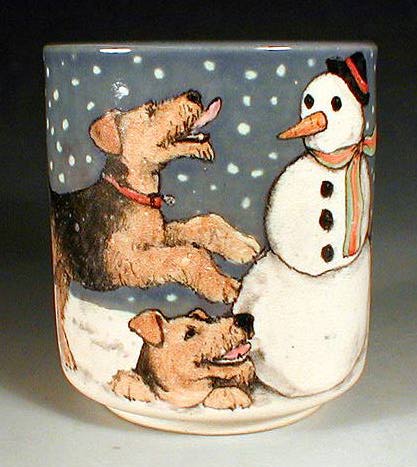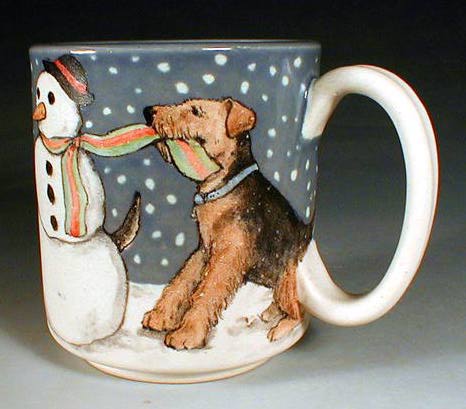 Four Airedales romp in the snow. The interior is glazed a shiny grey-blue, the same color behind the snowflakes. Airedales and snowman are painted on a satin matte glaze. This stoneware mug is 3 3/4" wide and 4" high and holds 16 oz. This pot was sold in February for $162.50.
Airdale Bowl with Scalloped Rim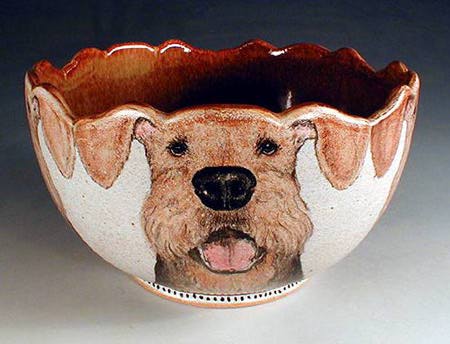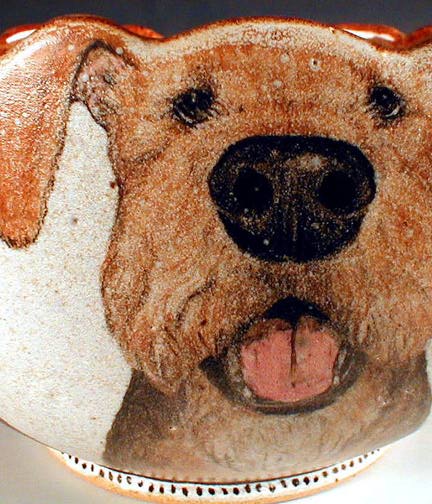 Oh, no! More Airedales watching you eat your dinner. Hey, how about some beef stew? This deep stoneware bowl has a scalloped rim, shiny rust glaze interior and a painted exterior. The bowl is 6 1/4" wide and 3 1/2" high. This pot was sold in January for $510.