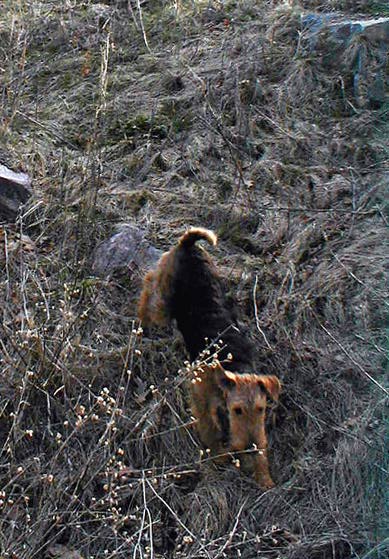 as Phoebe, in practically free fall down a cliff, is ever on the look-out for a new prized possession.
She has a wonderful nose and is always coming back with something, a bird's wing, a dead snake; today, it was a dried out frog.
Sometimes, Hazel and Dinah join her quests, and sometimes they watch, shaking their heads at her folly.