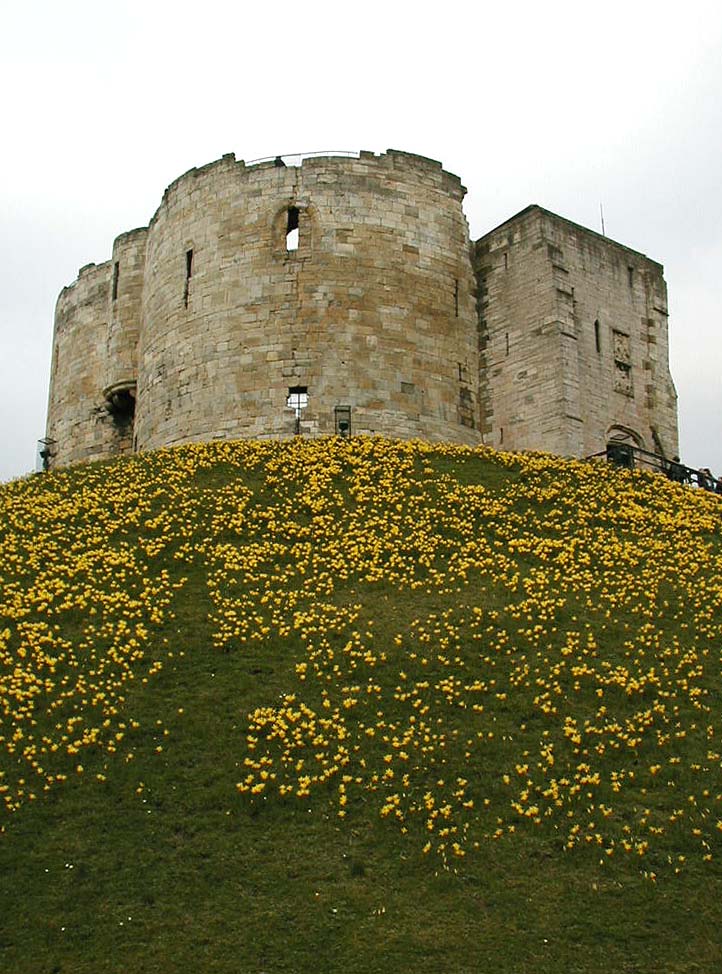 Clifford's Tower was another place that caught our imagination. In 1068, William I built a wooden castle on the site, mounding the earth to make the hill. The day we visited, the hill was a vision, covered in vivid yellow daffodils. The castle's history includes inevitable the destructions and rebuildings, the most tragic event happening in 1190, when half of the city's Jewish population took refuge from persecution there. They and the wooden tower were burned. Later, in the 13th century, it was rebuilt in stone by Henry III. The tower became known as "Clifford's Tower" when in 1322, Edward II hung the rebel, Lord Robert Clifford, in chains from the walls.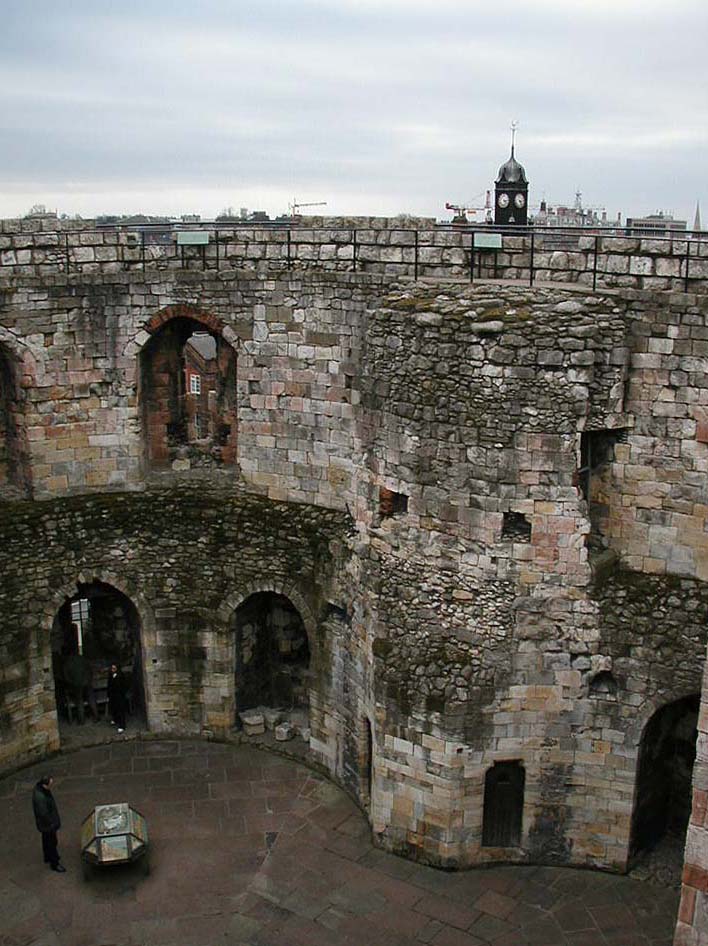 When you look across the inside of the tower, the red arched area is where a second story fireplace was. The big square holes in the center right were the support beams of the second floor rested. Clifford's Tower was later used as a prison, then as an execution hall, but when we walked through, it was easy for me to imagine the castle as a place where people lived their lives. This feeling was reinforced by a visit to the York Castle Museum across the way, with recreations of parlours from different times in history, period costumes, and Victorian and Edwardian street scenes. Visiting York makes history come alive.
From York, we traveled to Ripon for a visit to the mystical Fountains Abbey.