Cruising Northern England: Fountains Abbey, Part 2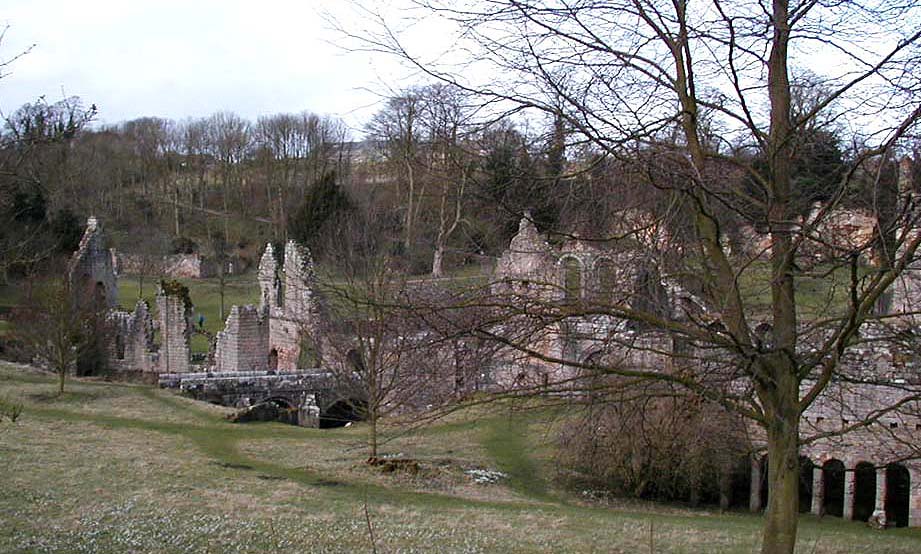 Three hours after we started - spent following country lanes, traising across muddy fields, climbing over stiles and through thickets full of briars - we walked down a hillside and finally, there, hidden in a valley, were the ruins of Fountains Abbey. We felt like we had been on a pilgrimage and the scene before us couldn't have been more fitting.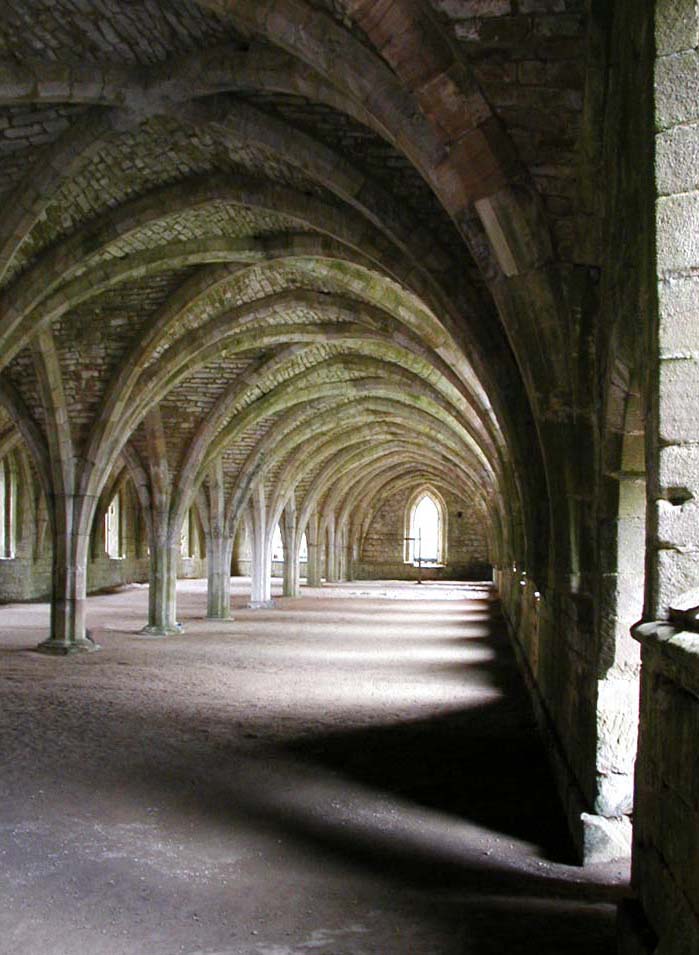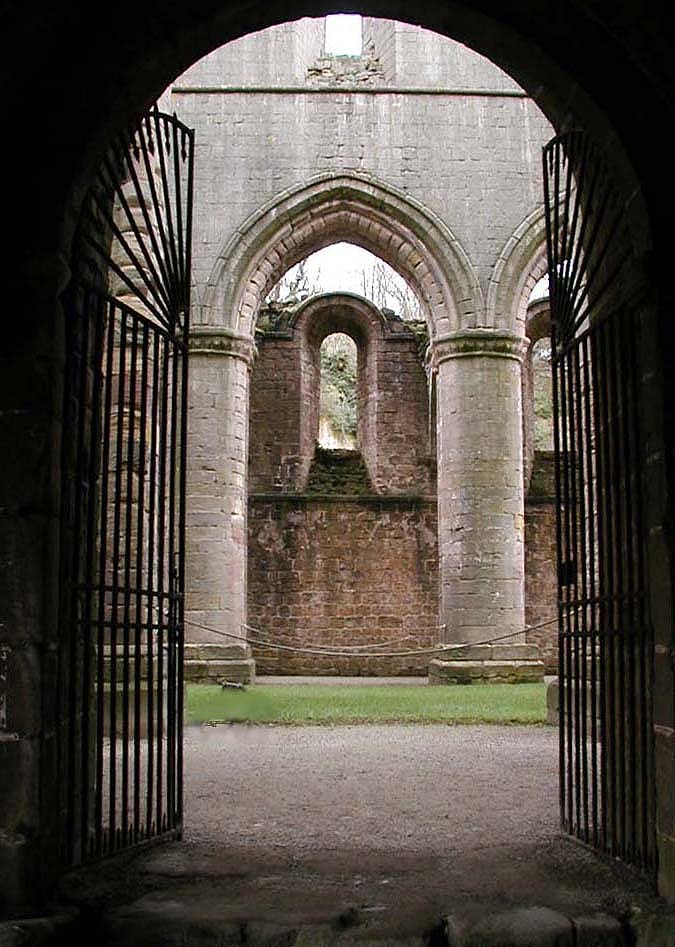 The grounds are huge. It was hard to choose which pictures to include there were so stunning views! When we entered the covered hall above, we saw a group of little monks dressed in grey march in. Very startling! Then we found out that visiting children were dressed as monks to help the youngsters imagine what monastic life was like in the middle ages. The abbey was begun in 1132 when a group of Cistercian monks, dissatisfied with the church's wealth and laxness, sought reform by starting a monastery where their lives would be based on poverty and penitance. They communicated with hand signals, avoiding language, and lived barely above a subsistence level.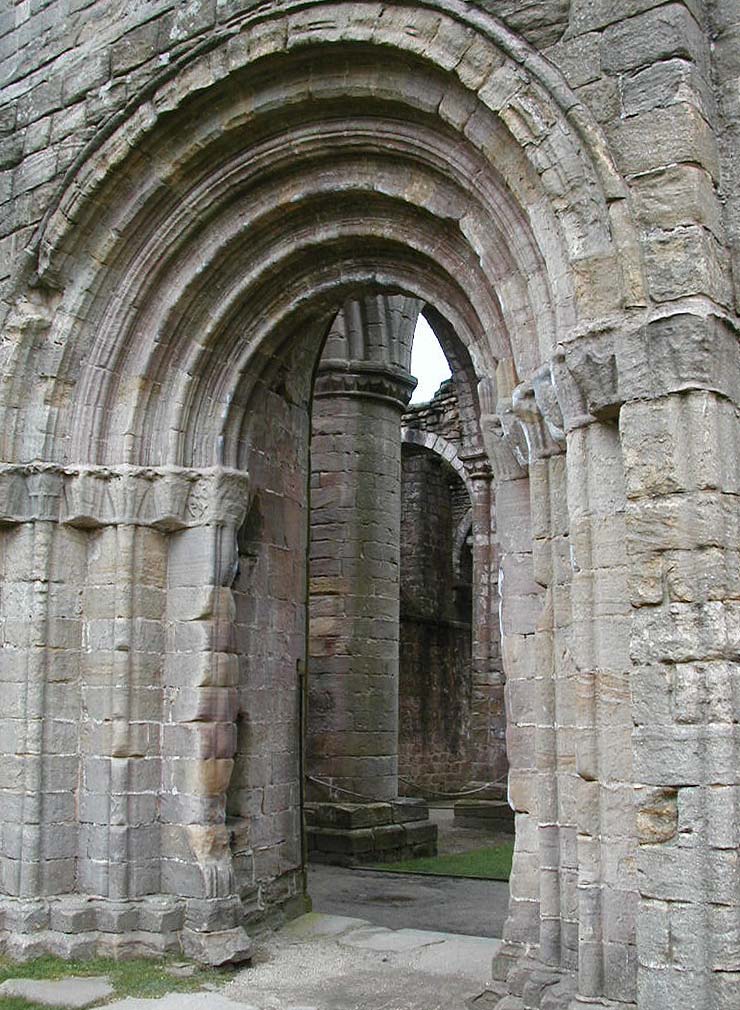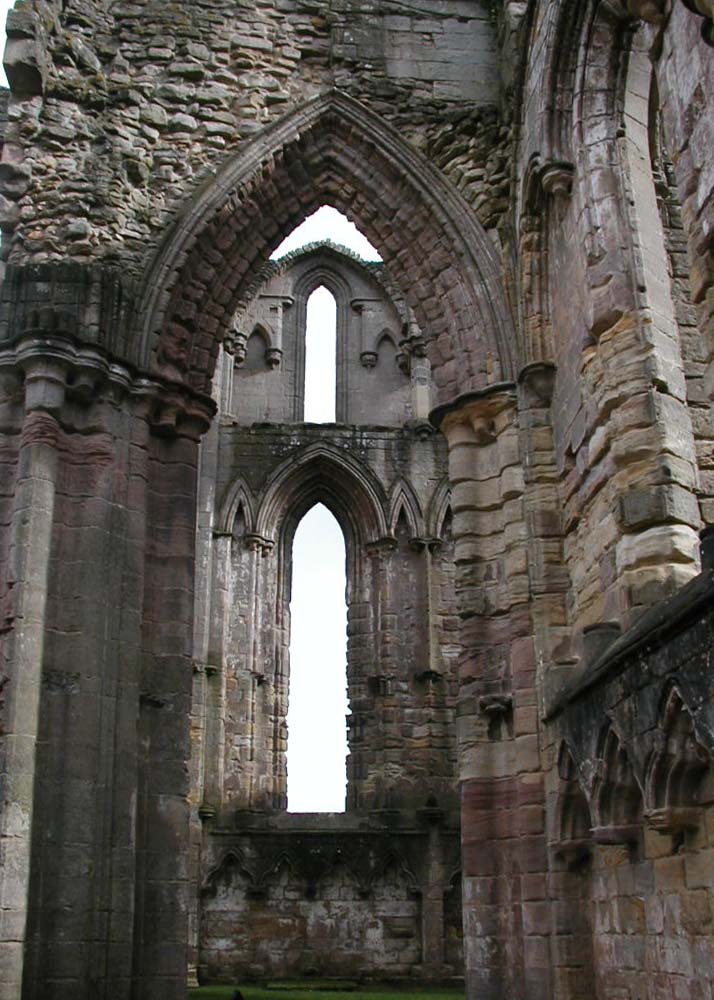 Despite the intentions of the abbey's founders, a hundred years later, the order was one of the richest abbeys in England. Most of the wealth came from wool, mining lead and working iron, counting on lay brothers to supply most of the labor. Everywhere you looked, you saw one sumptious view after another, making one think not of poverty but of great wealth.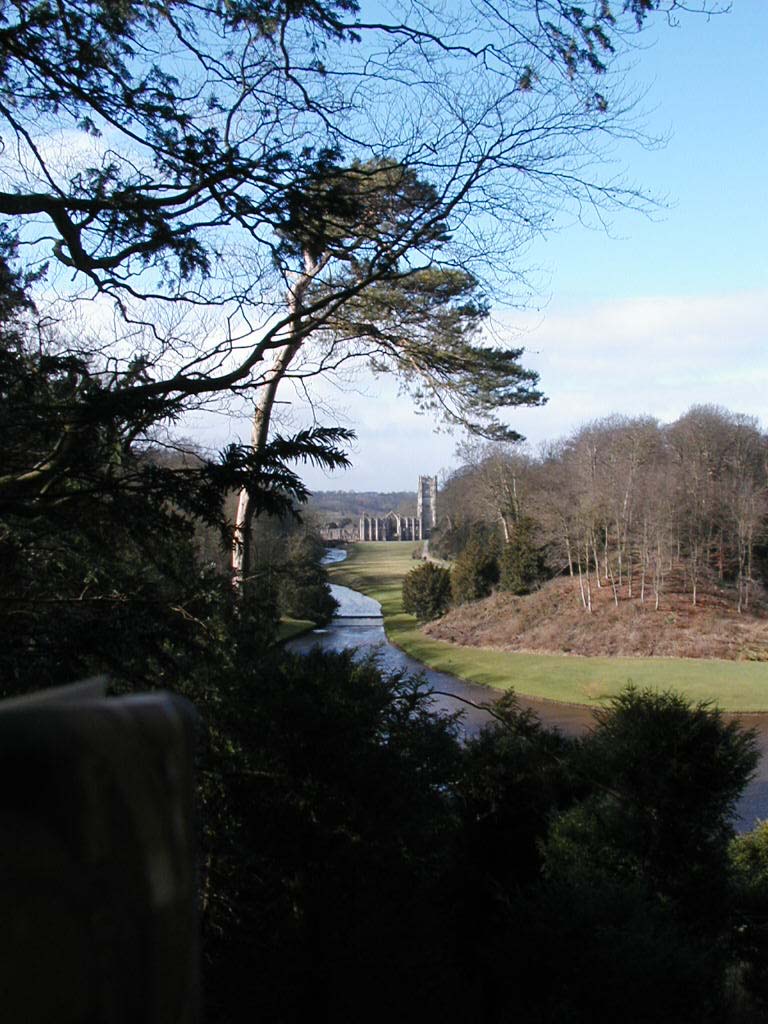 The Black Death, bad harvests, and Scots raids ended the prosterity in the 14th century. Eventually the nearby lands passed to John Aislabie in 1693, then his son William in 1768 who purchased the abbey. The grounds were meticulously landscaped and became home to huge formal gardens, including one of the largest water gardens in England. Later, the valley we walked in was landscaped when more "natural" landscaping came into vogue. The National Trust acquired the estate in 1966. This picture is of the "surprise view" of the abbey, one of the memorable features of the garden.
From Fountains Abbey, we went off to Scarboro, on the North Sea.
No unauthorized reproduction. Thank you. Text by Nan. Photos Copyright ©2003 Nan Hamilton